<![CDATA[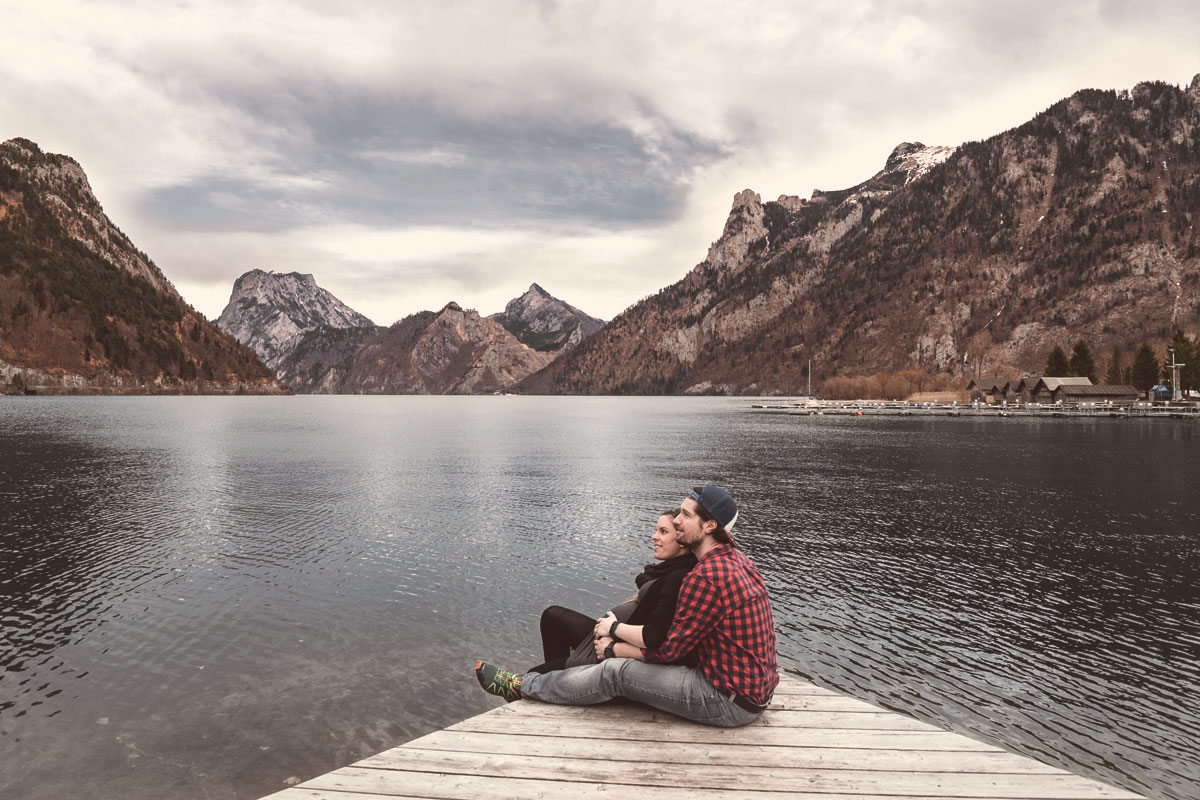 There are many ways to get to Montenegro's Adriatic Coast, my taxi driver assured me, raising his voice over a chorus of horns that angrily saluted his laissez-faire attitude toward lane use during morning rush-hour traffic in Belgrade. 'But it makes no sense to take the train.' He weaved through less aggressive vehicles like a skier clearing slalom gates. A cold, grey autumn rain began to fall harder, drops beading down my window, as the main railway station came into view.
'Let me take you to the airport,' he sounded genuinely concerned. 'You will be in the sea and in the sun and with a beer in half an hour. This thing you are doing, it will take all day … and into the night.' He finally relented as we pulled up to the curb: 'At least buy water, sandwiches, and toilet paper.'
In a relationship you want to treat people the way you want to be treated.
That sense of old-world drama would serve me well, I would soon learn, along this route. On the outskirts of the Serbian capital – as I settled into my seat in a weathered, six-person cabin – we passed Topčider Station, where the hulking locomotives from Yugoslav leader Marshal Tito's famous Blue Train are stored. The behemoths sat dishevelled, graffitied, but still regal and almost lifelike, wishing me a safe passage to the outer lands. Within an hour, the tangle of urban metal and concrete unravelled, and the countryside spread out in all directions with the urgency of a jailbreak.

The cabbie left me in front of the crenellated railway station, a faded Habsburg-yellow throwback opened in 1884. He was already speeding off to advise another tourist before I could throw my bag over my shoulder. Inside, I found the ticket office. The woman behind the glass informed me that the trip from Belgrade, Serbia, to Bar, Montenegro – on the Adriatic edge of the Balkan Peninsula – takes 12 hours. It costs 21 euros (there would be an additional three-euro charge for a seat reservation). 'Yes, there is a bakery nearby,' she said and pointed. 'It is behind you. The shop for water and tissues is next to it.' She slid the window closed, stood, picked up her pack of cigarettes, and disappeared.

Yugoslavia has since splintered into seven nations. The railway, thankfully, endures, connecting Serbia to Montenegro with a brief blip across Bosnia & Hercegovina's eastern border. But the line's existence represents more than just a continued, now international, transport option.

Though the Belgrade–Bar line doesn't have a sexy moniker (like the Royal Scotsman or Rocky Mountaineer), the Yugoslav Flyer would be appropriate. When construction began on the 476km railway in 1951, the Socialist Federal Republic of Yugoslavia was in its infancy: a tenuous post-WWII cadre of states on the Balkan Peninsula's western half. By the time the route opened in 1976 – complete with 254 tunnels and 234 bridges winding down from the Pannonian Plain to the island-studded Adriatic Sea – the country had implanted itself as a geopolitical force and a synapse between the West and the Soviet Union.

Before I went to sleep that night, I remembered my taxi driver: 'But it makes no sense to take the train.' Lying in bed, I could hear the sea washing onto the shore outside my rented apartment's window. If I ever saw him again, I would make sure to tell the cabbie he was right: a flight would have been much faster and easier, and more sterile.

These tracks are the Balkans – and a lifeline to a swath of land where cultures have intertwined since before history. Here, the train takes adventurers across vistas crisscrossed by Greeks and Illyrians, as well as the Roman, Byzantine, Ottoman and Austro-Hungarian Empires. Along the way, visitors have a literal window onto a living museum frozen in time.

The cabbie left me in front of the crenellated railway station, a faded Habsburg-yellow throwback opened in 1884. He was already speeding off to advise another tourist before I could throw my bag over my shoulder. Inside, I found the ticket office. The woman behind the glass informed me that the trip from Belgrade, Serbia, to Bar, Montenegro – on the Adriatic edge of the Balkan Peninsula – takes 12 hours. It costs 21 euros (there would be an additional three-euro charge for a seat reservation). 'Yes, there is a bakery nearby,' she said and pointed. 'It is behind you. The shop for water and tissues is next to it.' She slid the window closed, stood, picked up her pack of cigarettes, and disappeared.

Those natural exhibits were on full display as we rumbled through the foothills of the Dinaric Alps in the southwestern corner of Serbia. When we crossed the border into Montenegro, the museum's lineup of canvases – pristine panoramas and landscapes – changed again. The Western Balkans' rotating collection now included towering mountains and canyons that engulfed us whole.

Book tickets (and separate necessary reservations) at the station a day in advance. There are 1st- and 2nd-class options. Night-train passengers can choose between couchettes or sleepers (with two or three beds). A one-way ticket (from Belgrade) costs 21 euros; a reservation is necessary and costs an additional three euros. Second-class couchettes on night trains cost an additional six euros. A bed in a three-bed sleeper is 15 euros; a bed in a two-bed sleeper is 20 euros.

'I had no idea what to expect,' said Colin Smith, a fellow passenger and UK native. Outside the window, an old couple leaned against pitchforks next to haystacks. Behind them, vegetable gardens and a small-but-dense orchard of plum trees surrounded a stone farmhouse. 'But I am so surprised by the beauty: the mountains, steep ravines and endless drops.'

Book tickets (and separate necessary reservations) at the station a day in advance. There are 1st- and 2nd-class options. Night-train passengers can choose between couchettes or sleepers (with two or three beds). A one-way ticket (from Belgrade) costs 21 euros; a reservation is necessary and costs an additional three euros. Second-class couchettes on night trains cost an additional six euros. A bed in a three-bed sleeper is 15 euros; a bed in a two-bed sleeper is 20 euros.

The Belgrade–Bar railway line runs twice per day, in both directions.

]]>